Manufacturer of Custom-Designed Control Sera
Links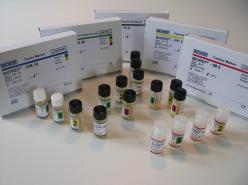 Why Monoanalyts
NSE, S100 and Folate are analytes with a poor stability. Therefore these analytes are not part of our Multi-Analyte Control Sera. Most laboratories do not use NSE -, S100 - and Folate Control Serum every day. Because of the poor stability make aliquots, store these controls separately and use these controls when you need it.
EQALM
EQALM is a European group of organisations involved in the external quality assessment of laboratory medicine services.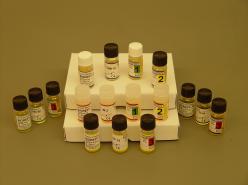 POCT-Troponin Study
We start a POCT- Troponin Proficiency Study with Prof. Dr. P. Luppa (Klinikum rechts der Isar der TU München, Germany) as head of this study. The POCT laboratory has to measure three times a week over a period of eight weeks a troponin I or T control from BIOREF.
You are interested in participation? 
Phone ++49 6029 5121
Email info@bioref.com
Others
ISO 13485 Certificate until 210629
Product flyers